Richard Bodkins, Founder
Richard got into the contract furniture industry back in 1960 when he purchased Mueller Furniture in Grand Rapids, Michigan from Fritz Mueller. He was the first non-family member to own the company. He designed many of the products in the Mueller line and some are now timeless classics. He sold Mueller in 1976 and started Bodkins & Associates covering five states by himself. He grew his line package from representing Mueller to adding Peter Pepper Products, Davis and other lines. We still represent Peter Pepper Products and Davis today all these years later. He retired in December of 1999 where he spent his retirement at his home in Ft. Myers, Florida. He passed away in March of 2016. He will be remembered as a true professional within this industry, great dad, and one hell of a sharp dresser.

Noel Bodkins, Owner/Principal
I started in this business over thirty years ago working in sales at a Steelcase dealer in Atlanta, Georgia. After two years of learning the dealer side of the business, I moved on to join my dad's rep firm, Bodkins and Associates.  I am very fortunate to learn this end of the business from such a true pro as my dad. Not only did I learn a lot from him over the years, but we had a lot of fun along the way as well. I'm lucky to have had a lifetime of great memories working with him as my dad, business partner, and my best friend.

I'm very excited that my son, Kyle has joined the family business. I look forward to passing on the business to a third generation of the family and sharing with Kyle and teaching him all the great things that this business has to offer. I can only hope to serve as an example to my son as my dad did for me.

One of the most rewarding things for me, working all these years in the industry, are the friends and colleagues that I've been fortunate to meet along the way. It's also been very gratifying to represent some great factories that are mostly family owned businesses as well.
In my spare time I enjoy traveling and cooking with my fiancé Wendy. I also enjoy playing golf with my son Kyle and watching my daughter Katrina play volleyball for Hope College.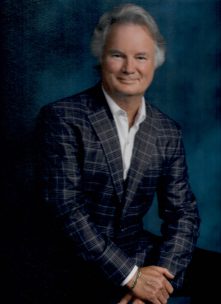 ​Ann Mather, Sales
Ann joined Bodkins & Associates in 2017 covering Northern Ohio, Columbus and Western PA.
Ann comments that "It has been a real treat working with Noel Bodkins since I knew his dad back when I started my design career."
Ann has been in the industry for 30+ years, receiving her bachelor's degree in interior design at Ohio University in Athens, Ohio.
Ann began her design career at a furniture dealership before moving into sales. After 13 years in the furniture industry, she switched gears and became an industry representative for a wallcovering rep group. It was her chance to stay with the industry of design and architecture. With the passion of design, she got to call on the most creative people and assist with solutions for their clients.
In her spare time, Ann loves spending time with her family. She also enjoys the outdoors gardening, golf (depends on the day!) or watching her favorite sports team. Go Tribe!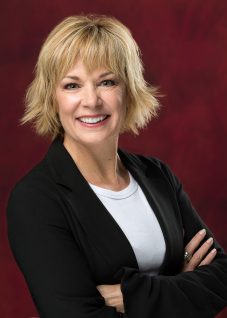 Kyle Bodkins, Sales
Kyle Bodkins is the third generation to enter the family business. Kyle's love of the contract furniture industry and high design stems from years of watching his grandfather, Richard Bodkins, and father, Noel Bodkins excel in the industry.
The roots of Kyle's work ethic and drive can be traced back to his youth in competitive golf. For 18 plus years, Kyle competed locally and nationally in many golf circuits and events earning him successes. Kyle's success earned him the opportunity to play collegiately at Alma College, where he captained the Scots during his junior and senior seasons.
In 2019, Kyle graduated from Alma with a degree in business management and joined his father at Bodkins and Associates. Kyle's commitment to customer service and his passion for the industry and the manufacturers he represents allows him to aid the future drive of Bodkins and Associates. When he's not in the office or selling furniture, Kyle can be found golfing or spending time with his family and his beloved companion, his cockapoo, Willy.
Jeff McKenney, Customer Service
Jeff joined Bodkins & Associates in 2006. With a degree in Marketing from Michigan State University, he's held several positions within the organization including inside sales, customer service, sales posting, and special projects.
After hours, Jeff is a chauffeur and chief errand runner for his wife, a teacher, and four extremely busy children.